Product

F22 Projection Laser Shooting Training System
The system can be applied to
-Military and police tactical shooting training
-Professional shooter shooting training-IPSC-IPDA-3 GUNS and other sports
-Military academies and national defense education bases
The system provides real scene simulations of various shooting training for law enforcement agencies and shooting training personnel. The laser pistol simulator completely simulates the operation of real pistols. The size is suitable for conventional quick-draw holsters. It supports last round hold open, electronic recoil, electronic magazines and trigger wall, which can effectively improve the safety and effectiveness of shooting training, and greatly save training costs and time.
Product Features
1. Professionalism
The F22 projection laser shooting training system is launched to improve the shooting skills of military&police and professional shooters, including hardware and software. The shooting software contains 24 shooting scenes, which are developed based on the military&police shooting rules and IPSC/IDPA shooting sports rules. The scenes include steel targets, paper targets and human-shaped targets that need to be used in shooting training.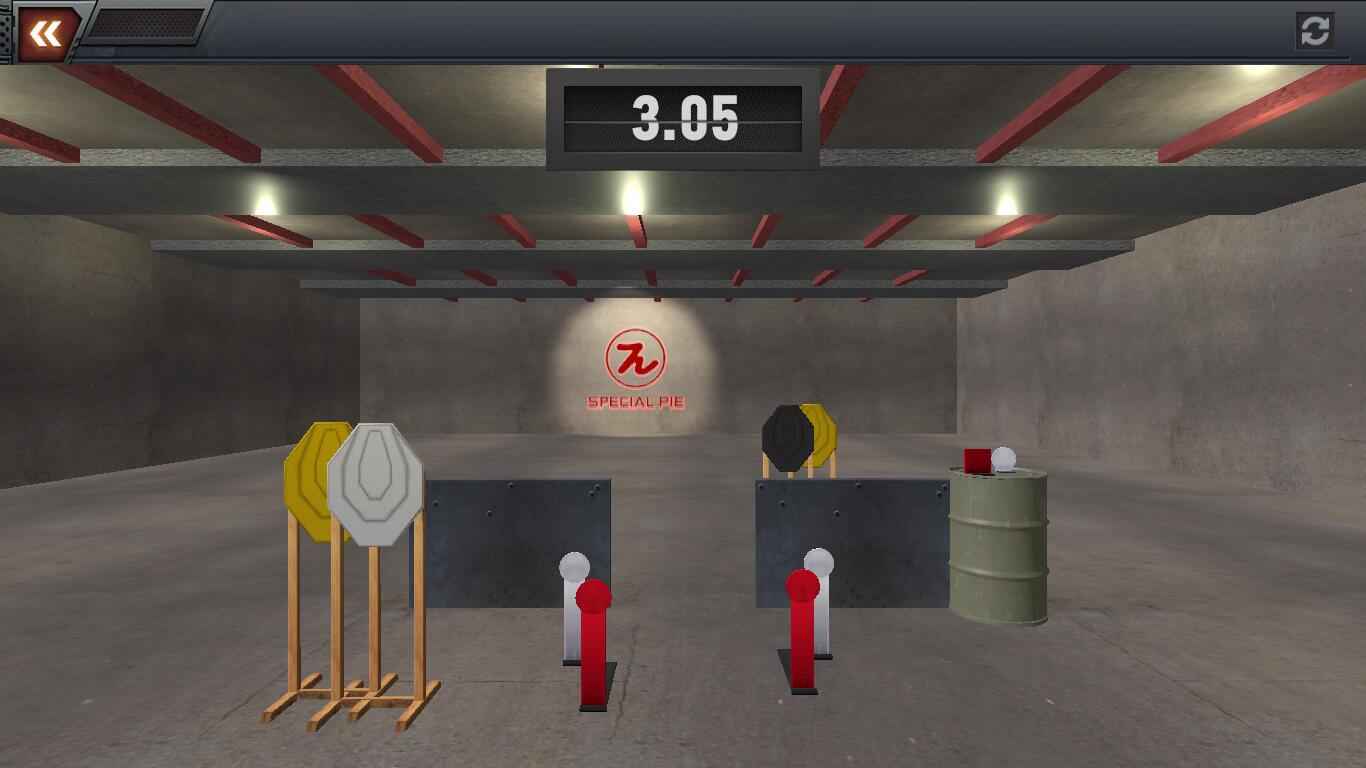 2. User Friendly
The all-in-one projector customized for the F22 system is highly integrated. It comes with a computer, pre-installed shooting software, high-speed laser receiver and audio box. The user only needs a remote control to turn on all functions. The ultra-short throw projector feature allows the system to be placed away from the projection surface/white wall in 50CM, without complicated debugging and setting, just use the L17 laser shooting simulator to start shooting /training.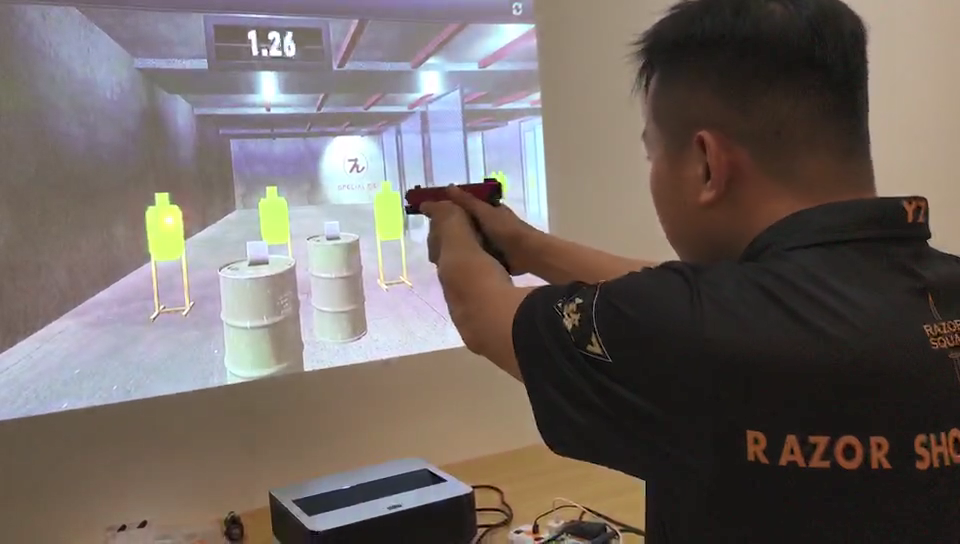 3. Easier to carry
The system host weighs only 5KG and the size is 340*300*130mm. It can be put in the suitcase, which is convenient for the coach/shooter to carry it to the place where it is needed for training/use. This greatly facilitates the coaches of military and police academies and clubs to teach students.

4. Fully simulated L17 laser shooting pistol
4.1 Electric recoil
4.2 Electric magazine
4.2.1 Design of the bullets

(Grid will reduce one by two shots)
4.2.1 Last round hold open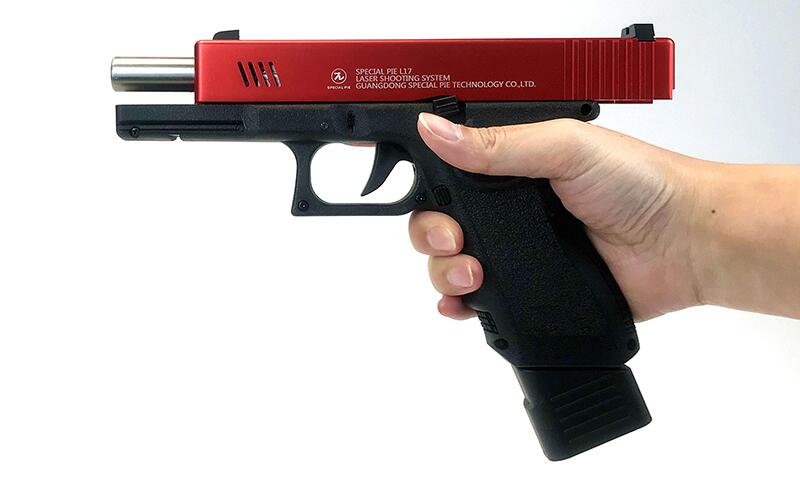 4.3 Trigger Control
4.3.1 Hammer Percussion
4.3.2 Trigger Pound force : 3.6-6.2LB
4.3.3 Trigger stoke (A —> B —> C)
4.3.4 Combination bit (B)

Product Application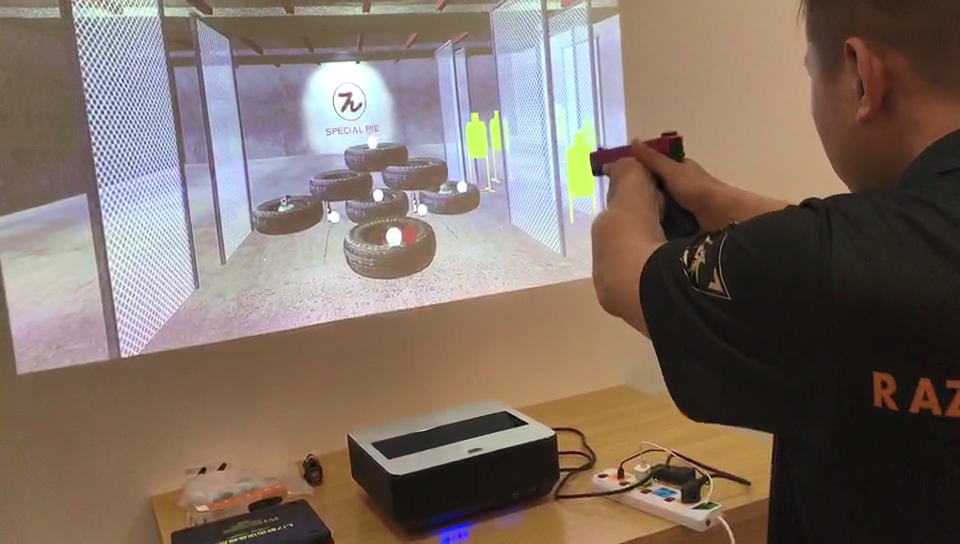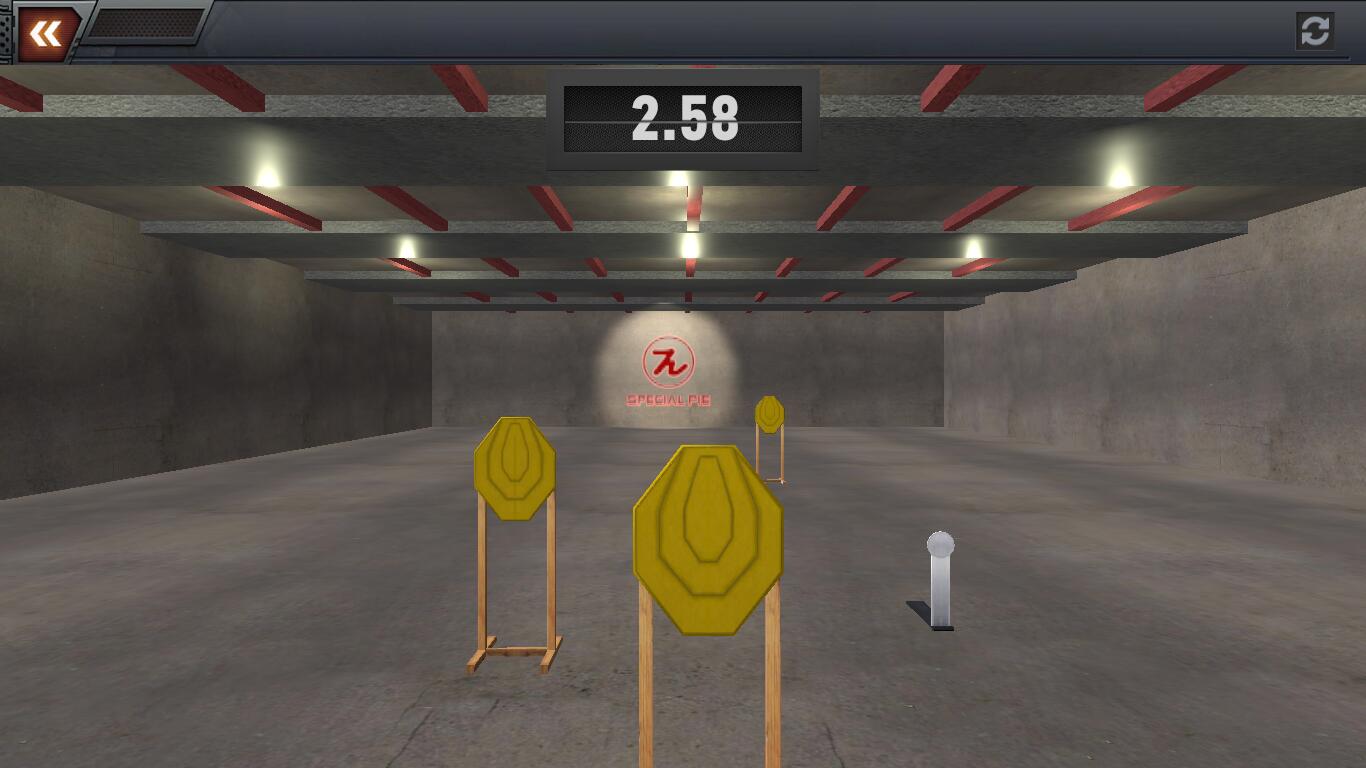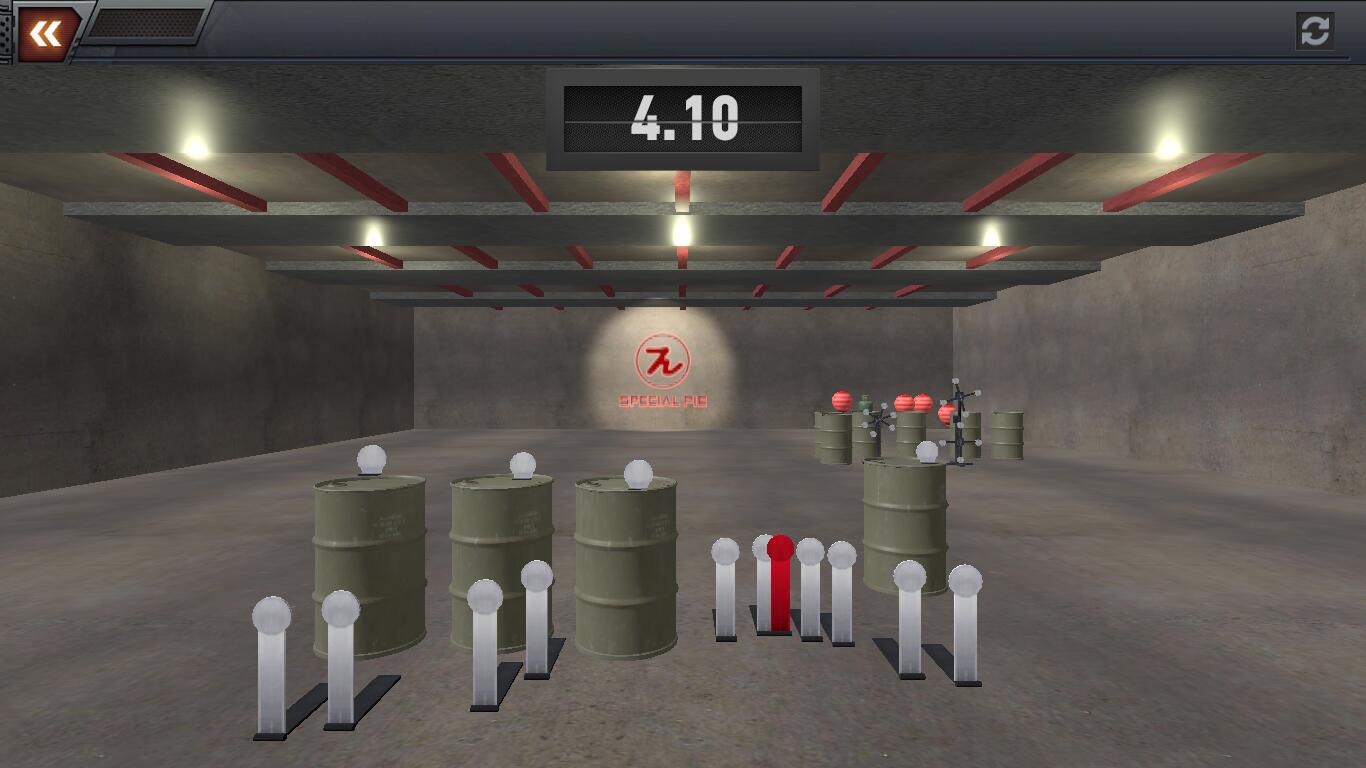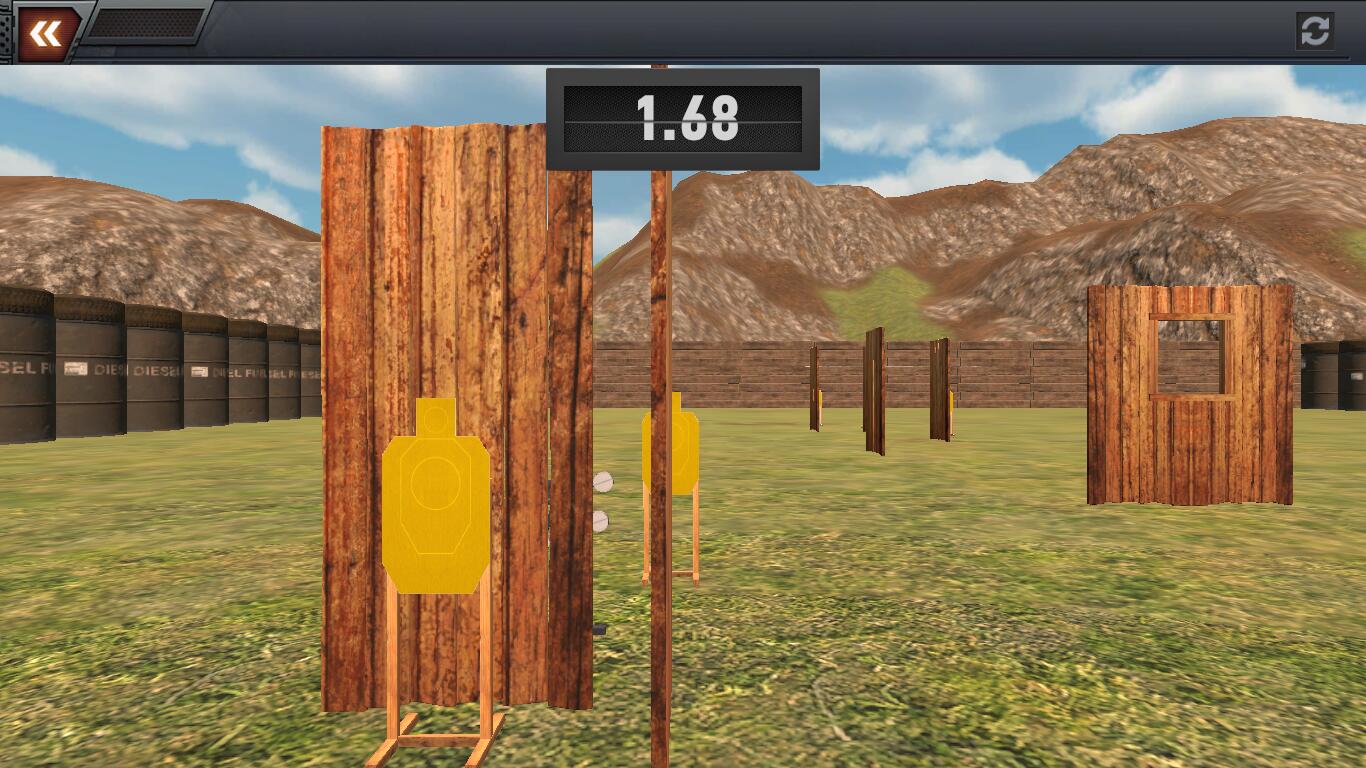 Technical Specification
L17pro Laser Pistol Simulator

Size

Length

Slide 18.38CM

Overall 20.83CM

Height

Whole 12.95CM, With magazine 15.90CM

Width

Slide 2.54CM

Overall 12.79cm

Trigger Specification

Trigger Running Distance

1.05CM

Pound Force

3.6-6.2LB

Total Running Distance

1.15CM

Body Spec

Slide

Aluminum Alloy

Weight(empty)

259g

Weight(with magazine)

357g

Surface Treatment

Metal Anodize Oxidation

Battery of Magazine

Model

350mAh Lithium Battery

Battery Life

10 Million Dry Fire Shots

Detachability

Removable

Red Laser

Adjustable Aiming Point

Laser Receiver

Laser Receiver

It has been built into the projector, and the first use needs to use an infrared pen for positioning.

Maximum Receiving Size

150 Inches

Positioning points

25

Shooting Software

Rules

Military police rapid shooting training, IPSC, IDPA scene shooting rules. Paper target with 2 shots, steel target with 1 shot, moving target, hostage target (red/white can not be shot)

Number of Scenes

24 Shooting Scenes (Update every year, the update package requires additional payment)

F22 Projector

Luminance

ANSI 2500Lumens

Contrast

3000:1

Resolution

1280*800 WXGA

Projection

DMD TI 0.45", WXGA-800

Projection Distance

0.2-2米

Throw Ratio

80 inches@ 0.38 meters

Bulb Model

Osram P2WLED

Bulb Life

30000 Hours(About 20 years)

Throw Ratio

0.324@60"

Projection Size

30-300 inches

Color

16.7Million Colors

Projection Method

Hoisting, Front loading, Rear projection

Interface

2*HDMI; 1*VGA; 3*USB; 2*Audio input;1*RJ45,1*Power;

Audio

10W

Power dissipation

200W

Standby power

<0.5W

Languages

multiple languages

System Configuration

System Type

Windows System

Vision

Win 7 ultimate

RAM

4GB

Hard Disk

SSD 256GB

CPU

Intel i3

Wifi

2.4GHZ

Packing List

1*Ultra-short throw all-in-one projector (built-in Windows OS, laser signal receiver, audio)

1*Shooting software (including 24 shooting scenes)

2*L17pro laser shooting simulator

2*Electronic magazine/battery

1*Remote control

1*Mouse (with keyboard function)

1*Infrared pen

1*Power cable